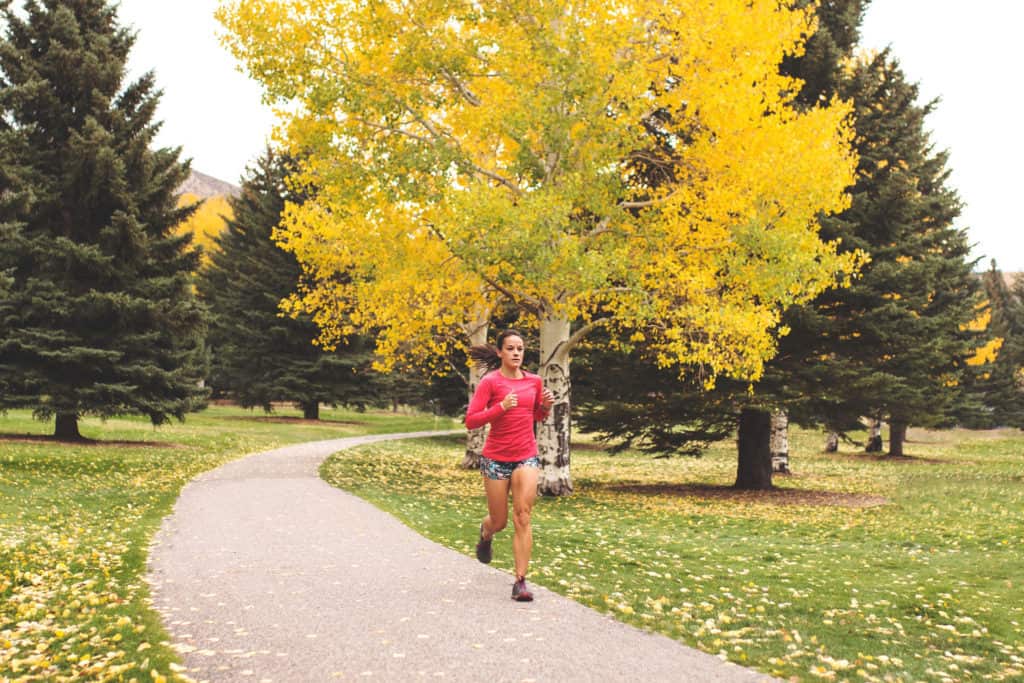 Hello from Parker, Colorado! I'm Jane. As a runner for coming up on 20 years, I'm excited to finally share everything I've learned along the way. Actually, I'm always learning when it comes to this great sport and I love that I can share what I learn with you.
Here's a little background into who I am!
In my mid-20s I ran two marathons and after that took a 10-year hiatus and focused on shorter distance training and races. It was the chance to run a marathon with my husband (bucket list!) that brought me back to the grueling distance. I certainly wish I knew then what I know now. I probably wouldn't have been away so long. After running that marathon, I realized that just maybe Boston was within my reach. I had one failed attempt (the day this picture was taken – I was 3 minutes off), so I tried again 2 months later. In November 2018, I became a Boston Marathon Qualifier with a time of 3:36! 
As a 4:59 marathoner at the age of 25, never, never would I have imagined that could happen. I was deep into training for my first Boston Marathon, to be held in April 2020, when it was canceled due to COVID-19. When it happens (because it will) it will be worth it!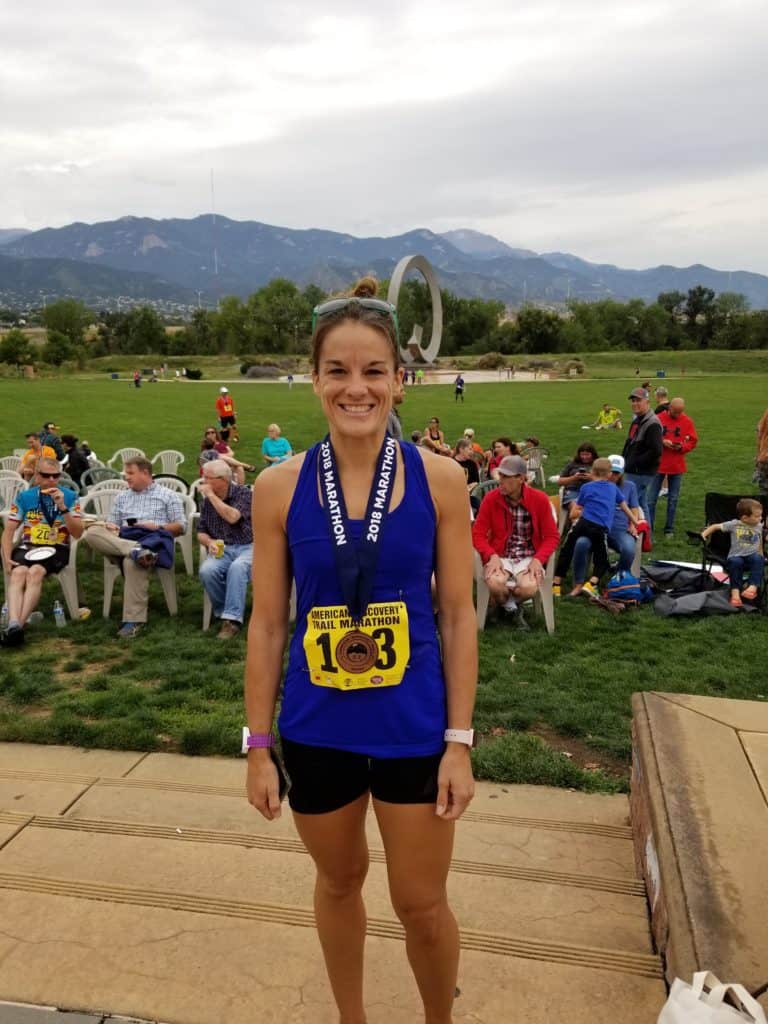 In August 2020, I became an RRCA Certified Running Coach.
I have recently started coaching runners and it lights me up seeing my athletes smash their goals in the sport I love so much! I hope to have printable half and full-marathon training plans in the near future, but if you're ready to take the plunge with 1:1 coaching I'd be honored to help you reach your potential. Find out about my coaching services here.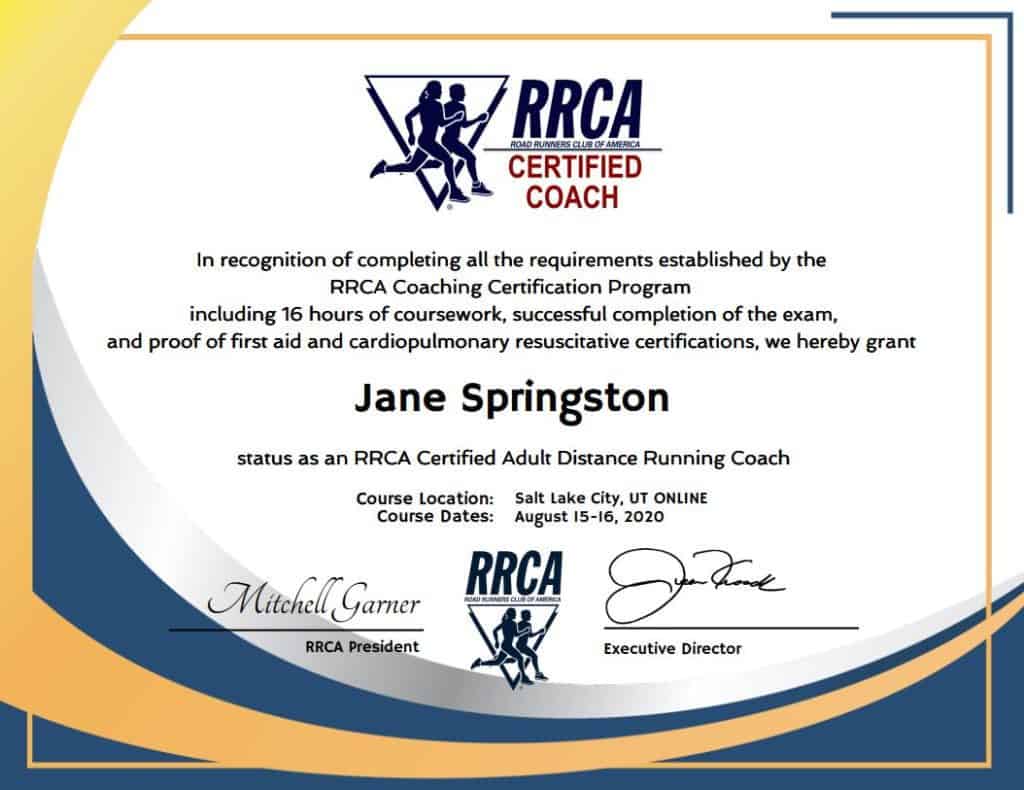 My hope is that through this blog I help you achieve what you never thought possible for yourself. I am always researching and striving to gain more knowledge so I can ensure I only pass on the most factual and essential information you need to know when it comes to your training, as well as the best running gear to get you through it all.
When I'm not running or writing, I'm raising my three elementary-aged kids. I absolutely love being a mom, but when I need a break…I go for a run!
My PRs (fun fact – you can still get PRs in your 40s and beyond!)
5k: 21:38 (6:59 pace) – March, 2021
10k: 46:22 (7:26 pace) – November, 2019
Half-Marathon: 1:41:55 (7:47 pace) – October, 2020
Marathon: 3:35:57 (8:11 pace) – November, 2018
Never given, always earned. Stay consistent in the work and be persistent in reaching your goal!
Need to reach out? I'd love to hear from you. You can contact me at readysetmarathon@gmail.com. Don't forget to check out my newest endeavor, my YouTube Channel Running With Jane!
Ready.Set.Marathon is listed as one of the top marathon blogs on Feedspot!