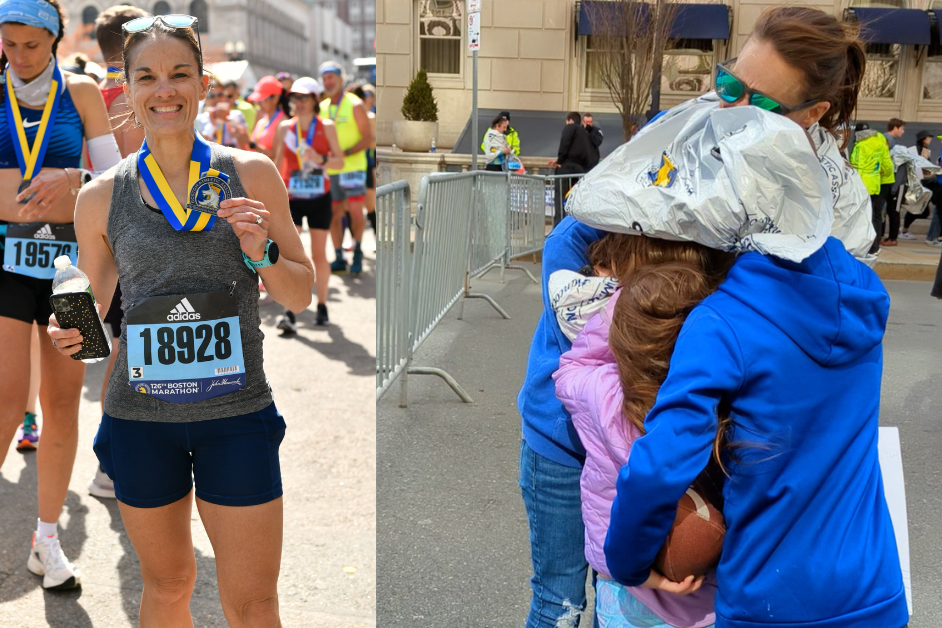 Hello from Parker, Colorado! I'm Jane. As a runner for over 20 years, and someone who went from a 5-hour marathoner to qualifying for Boston (watch that journey here), I have plenty to share of what I learned along the way. I'm always learning when it comes to this great sport and I love being able to provide fellow runners with the knowledge they need to achieve their goals! I've even turned this passion into a career as a running coach and I'm grateful everyday that this is what I get to do.
My Running Journey: How I Got Here
In my mid-20s I ran two marathons that didn't go well (terrible experiences if I'm being honest) and after that took a 10-year hiatus and focused on shorter distance training and races. It was the chance to run a marathon with my husband (bucket list!) that brought me back to the grueling distance in 2017. For that marathon training cycle, I actually learned how to train properly which led to an amazing experience running the Twin Cities Marathon. (I probably wouldn't have been away so long had I actually known what I was doing way back when!)
After running that marathon, I realized that maybe, just maybe, qualifying for Boston was within my reach. I had one failed attempt in October 2018 missing the cutoff by 3 minutes, so I tried again 2 months later. In November 2018, I became a Boston Marathon Qualifier with a time of 3:35:57! 
As a 4:59 marathoner at the age of 25, never, never would I have imagined that could happen. I was deep into training for my first Boston Marathon, to be held in April 2020, when it was canceled due to COVID-19. I was able to use that time for 2021, but it was not a good enough time to get in that time around (I describe that disappointment in this video.)
Luckily I qualified again in June, 2021 and December, 2021! With my family cheering me on, I finally got to run my first Boston Marathon on April 18, 2022 and it was even more than I ever could have imagined. I've already qualified for 2023, so I plan to be back!
RELATED Videos: Sun Valley Marathon Race Recap and California International Marathon Race Recap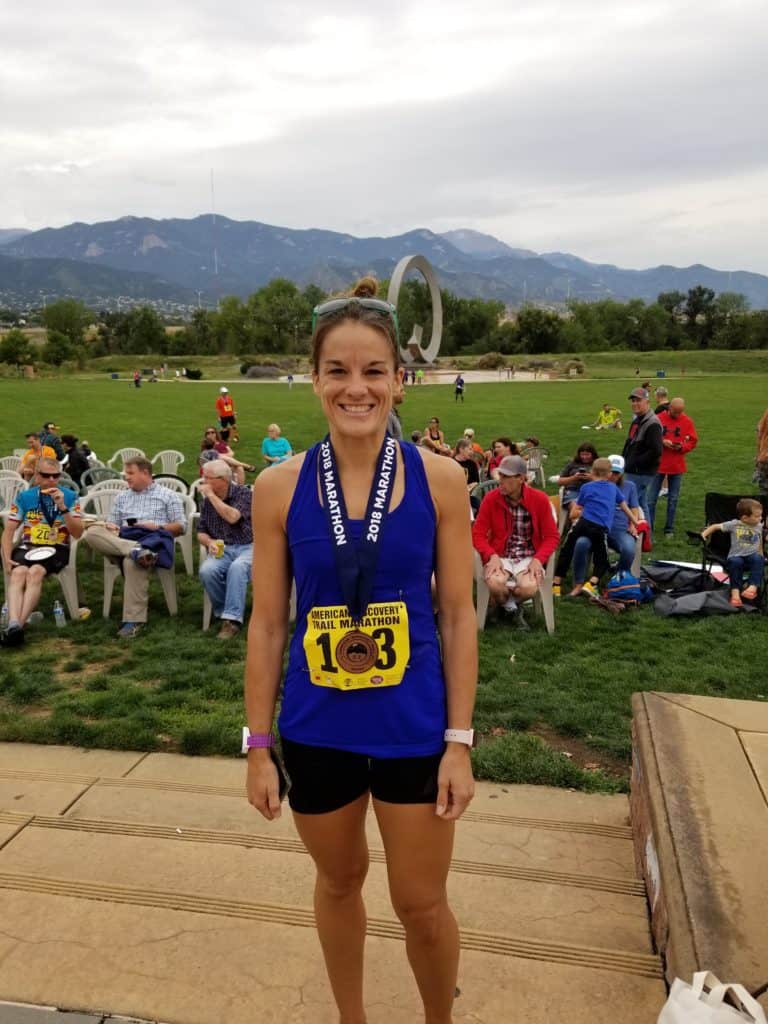 Becoming a Running Coach
In August 2020, I became an RRCA Certified Running Coach and began training athletes shortly after.
I feel honored to be able to coach runners – seeing my athletes smash their goals in the sport I love so much lights me up! I hope to have printable half and full-marathon training plans in the near future, but if you're ready to take the plunge with 1:1 coaching or would like a customized training plan, I'd be honored to help you reach your potential.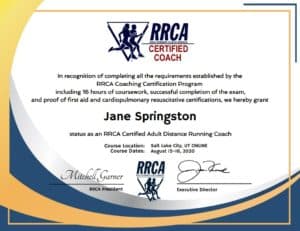 My hope is that through this blog I help you achieve what you never thought possible for yourself. I am always researching and striving to gain more knowledge so I can ensure I only pass on the most factual and essential information you need to know when it comes to your training, as well as the best running gear to get you through it all.
When I'm not running or writing, I'm raising my three elementary-aged kids. I absolutely love being a mom, but when I need a break…I go for a run!
My PRs (fun fact – you can still get PRs in your 40s and beyond!)
5k: 21:38 (6:59 pace) – Denver Central Park 5k 2021
10k: 45:20 (7:19 pace) – Pumpkin Pie 10k 2021
15k: 1:08:48 (7:23 pace) – Hot Chocolate 15k 2021
Half-Marathon: 1:41:55 (7:47 pace) – Longview Half Marathon 2020
Marathon: 3:33:32 (8:09 pace) – California International Marathon 2021
Never given, always earned. Stay consistent in the work and be persistent in reaching your goal!
Need to reach out? I'd love to hear from you at readysetmarathon@gmail.com. Interested in coaching services? Visit my coaching page. Don't forget to check out my newest endeavor, my YouTube Channel Running With Jane!