It's no secret that Kenyans have dominated the sport of running in the marathon distance for a long time. At the time of this writing, the current champions of the Abbott World Marathon Majors for both men and women are from Kenya. That's not to say that people from other countries haven't had their moments to shine, but Kenyan runners, as well as other runners from neighboring East African countries, consistently stay at the very top of the sport. It made me wonder what it is that makes them so fast. Is there something about their genetic makeup that predisposes them to excel in the world of distance running, or is it something else?
So, why are Kenyan marathon runners so fast? Kenyans, as well as those residing from the neighboring country of Ethiopia, are fast in part due to their environmental conditions and geographic background. Genetic factors and the way their bodies are built are likely linked to this competitive long-distance racing dominance.
It's impossible to say 100% the reason for these runners' remarkable abilities. However, there are several notable factors that differ from many of their competitors that reside in other places around the world. In staying as close to the facts as possible in what can be a sensitive topic, it's definitely worth a look into finding out what makes these runners so incredibly good.
Current Kenyan Champions in the Marathon Distance
When you really look at the numbers, it's easy to see that runners hailing from Kenya and Ethiopia have been the world's best for a long time. The World Marathon Majors is a series of six of the world's largest marathons – and since its commencement in 2006 a Kenyan or Ethiopian won the title 86% of the time.
Additionally, the men's and women's world record in the marathon currently belongs to Kenyan runners (Paula Radcliffe from Great Britain also shares the women's title).
Eliud Kipchoge (Kenya) – Men's Marathon World-Record Holder
Eliud Kipchoge was born in the Nandi District of Kenya and ran 2 miles to school every day as a child. A runner first known for his efforts in the 3,000 and 5,000-meter distances, switched over to road racing after missing the 2012 Olympics. He made his marathon debut at the Hamburg Marathon at the age of 28. He quickly rose to elite status and later won the Olympic Marathon in Rio in 2016.
Kipchoge broke the world record in the marathon during the 2018 Berlin Marathon with a time of 2 hours, 1 minute and 39 seconds.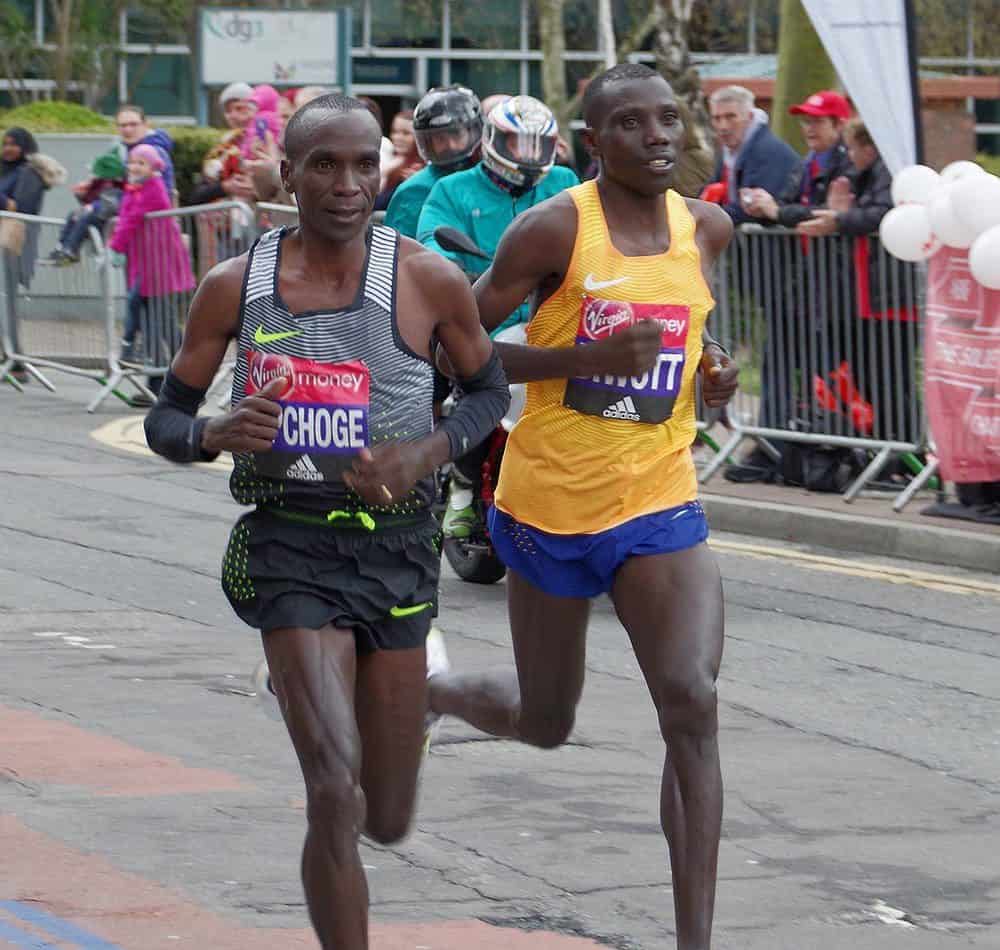 Mary Keitany (Kenya) – Women's Marathon World-Record Holder (Women-Only Marathon)
Mary Keitany was born in the rural countryside of Kabarnet, Baringo County, Kenya. She began running in primary school and set an African half-marathon record in 2009 as a new mom. She began winning marathons in 2011 which led to her setting the (Women's Only)* Marathon Record with a time of 2:17:01 at the 2017 London Marathon.
Keitany runs up to 150 miles per week to prepare for her races.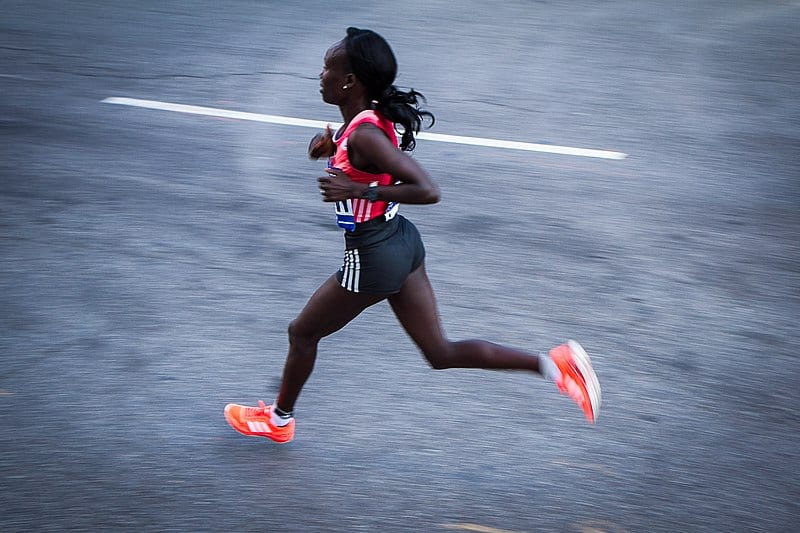 The Reason Why Kenyan Runners Dominate the Marathon
Kipchoge and Keitany are only two of the Kenyan runners consistently gracing the podium in distance running. And there isn't just one area of the world where Kenyans are winning these races. The world's marathon majors span the world and a Kenyan has won every series since 2011 for both the men's and women's races.
I'm sure that elite runners from other nations have been trying to understand what it is that they might be doing that's giving them the edge time and time again. If it was a racing strategy, particular way of training, or something else they could replicate, of course they'd be smart to try to do so. Yet, no one else seems to perform as consistently as the Kenyans since they began leading the way in the marathon distance since the late 1980s.
So, what are they doing differently or what do they have that makes them faster than anyone else in the world?
Though research has been conducted and there are theories, nothing can actually be proven. Here are some of the possible reasons they Kenyan runners are so fast at running 26.2 miles.
1. Environment
Many of Kenya's best runners come from an area known as the Western Rift Valley, the world-record holders Kipchoge and Keitany included. This is a poor area where most people survive by farming their own land. There are very few jobs and few options for children to aspire to. And such as the case with Kipchoge, because school is a great distance for most children, they end up running to and from every day – very often barefoot. By learning to run long distance barefoot, it is believed they perfect their running form without necessarily even trying.
With that type of conditioning from a young age, along with the aspiration for a better life beyond farming the land of the valley, many kids choose to train to be a great runner.
Some also consider the mild climate and high-altitude to be the perfect combination for training up some of the world's best runners.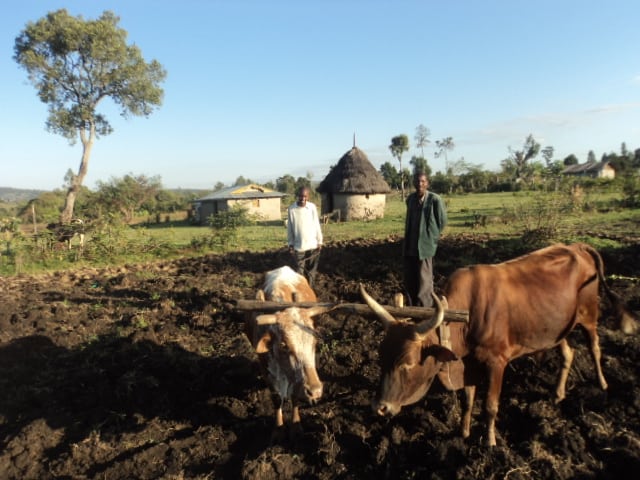 2. Diet
Runners from this Kenyan region live off the land. They don't rely on processed food that's often found in Western diets and instead eat a fairly basic diet that's rich in carbohydrates and low in fat. Fluid intake comes from water and tea.
Though it's hard to know for sure how much this can lead to someone's success in distance running, we do know that nutrition definitely affects performance.
3. It's in the Genes
It's very possible that the physical characteristics of Kenyans, as well as other East African runners, play a large role in their ability to run so efficiently. Those belonging to the Kalenjin tribe, in particular, which produces three-quarters of Kenya's long-distance running champions, have characteristics that make their bodies more conducive to long-distance running.
Two European studies found that with proper training, young Kenyan men were often able to run faster than some of the West's best professional runners. Hereditary physical features related to their body mass index, as well as bone structure, were thought to be advantageous. With less mass for their height, longer legs, shorter torsos, and slender limbs appear to give Kenyans a physical advantage in distance running.
Those born in the Western Rift Valley also have particularly thin ankles and calves. This is a factor that some scientists cite as a big reason why Kenyan runners are able to run so fast without necessarily having an advantage in aerobic capacity.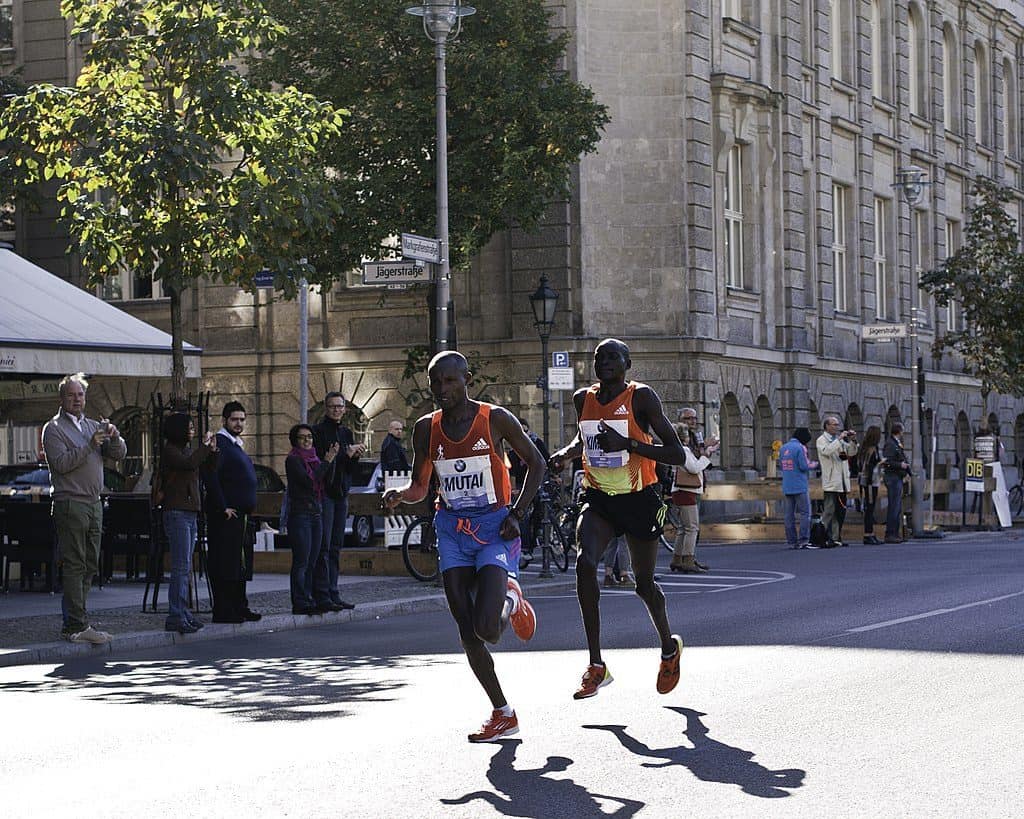 4. Training Secrets
As mentioned, many Kenyan (and Ethiopian) runners begin training to become a great runner from a very young age. Perhaps, more so than any other part of the world, though that's hard to say. Harvard evolutionary biologist, Daniel Lieberman, who has studied the evolution of running and specifically Kenyan runners, expressed on NPR that these runners train with "incredible heart, motivation, and intensity."
These traits are certainly no secret in the world of winning, and of course, many runners from all over the world would say they do the same. But when coming from a more disadvantaged background and one where running may be your only escape for a better life, it wouldn't be surprising if it mattered just a little bit more to them.
Without the reliance on gels or sports' drinks to fuel their running, Kenyans learn to rely on less sustenance to fuel them for their runs. They train long and hard for many, many years – running in its purest form – which is likely a big reason this leads to so many world-class Kenyan runners.
Kenyan runners have even told stories of upbringings that required them to persevere through extreme pain; something that can certainly be advantageous for winning a such a grueling race like a marathon.
5. VO2 Max – Maximum Oxygen Uptake
A runner's success comes from many different variables. Physiologically speaking, one of these is a high capacity for aerobic energy output. In other words, the best runners have the ability to run at high speeds for a long period of time without running out of air.
Though it's been found that Kenyan children from rural areas often have incredible VO2 maxes, this is likely a byproduct of where they live as well as their high activity levels. Whether this actually leads to them being faster marathon runners as they grow up, however, is questionable.
This study cites findings that professional Kenyan marathon runners had a similar VO2 max to Scandinavian elite runners both at sea level and at altitude. It was also noted that runners from both countries used a similarly high fraction of their VO2 max during the marathon. In this case, the studies were not conclusive in finding this to be a reason that Kenyan runners are dominating long-distance running.
In Summary
Overall, it's difficult to determine one key component that allows the Kenyans to earn so many marathon titles. What we do know, is that it can be a sensitive topic when Western culture is pointing out ethnic and racial differences in regard to sport.
Though the innate biology that these runners seem to possess can't be ignored, it would be wrong not to recognize first and foremost that without grit, perseverance, and mental will to achieve greatness, they would never get to the finish line in record time. That for one is undeniable.
*Two women hold the women's world record in the marathon. Kenyan runner Brigid Kosgie holds the record of 2:14:04 from the 2019 Chicago Marathon (smashing Paula Radcliffe's 2003 record). Both men and women ran this race together. In 2012, it was decided that women's world records must be set in all-women competitions.