If you haven't already, definitely check out my blog post on my Top 10 Marathon Runner Must-Haves. Here I go into detail about some of the products and other items (like a solid training plan!) that I think no marathon runner can train well without.
Here is a quick rundown of my favorite items – ones I've tried and tested that I think you will love, too.
Short on time and love shopping on Amazon? You can easily shop my favorites right here.
Clothing
Shoes
I have tried a lot of running shoes and hands down, Altras are my favorite for daily training. I have gotten several of my friends to try them and they love them just as much! I wear both the Escalantes and the Torins, because I think it's so important to rotate your running shoes. I generally wear my Escalantes for long runs and medium long runs (which are mostly easy pace) and the more cushioned Torins for my recovery run days.
Escalante 2.5s:
Torin 4.5 Plush (there is one more recent version but I LOVE this model):
Need shoes for winter? Best Shoes for Running on Ice and Snow
Socks
I have an entire post that shares several great socks perfect for preventing blisters. My top 3 favorites are the Balega Hidden Dry for warm weather running, Zensah for mild weather and Smartwool "ski" socks for cold weather running.
Shorts
Women: I like my Lululemon "Speed Up 2.5" running shorts for short runs, but for long runs…I always wear my pocket compression shorts! They were a game-changer for me and they are all I wear for my marathons. I like the 5-inch length, but 8-inch or longer shorts are great if you need something to help control chafing (read the article, "How to Stop Chafing in Marathon Training" for other helpful hints!)
The following are the ones I have from Amazon (great price!), but there are lots more options listed in our 7 Best Running Shorts for Women article.
Men: My husband's favorite shorts are the Pace Breaker 7-inch from Lululemon. He likes the pair that has compression shorts built in so he can take along his phone, but they also have a version without a liner if that's your preference.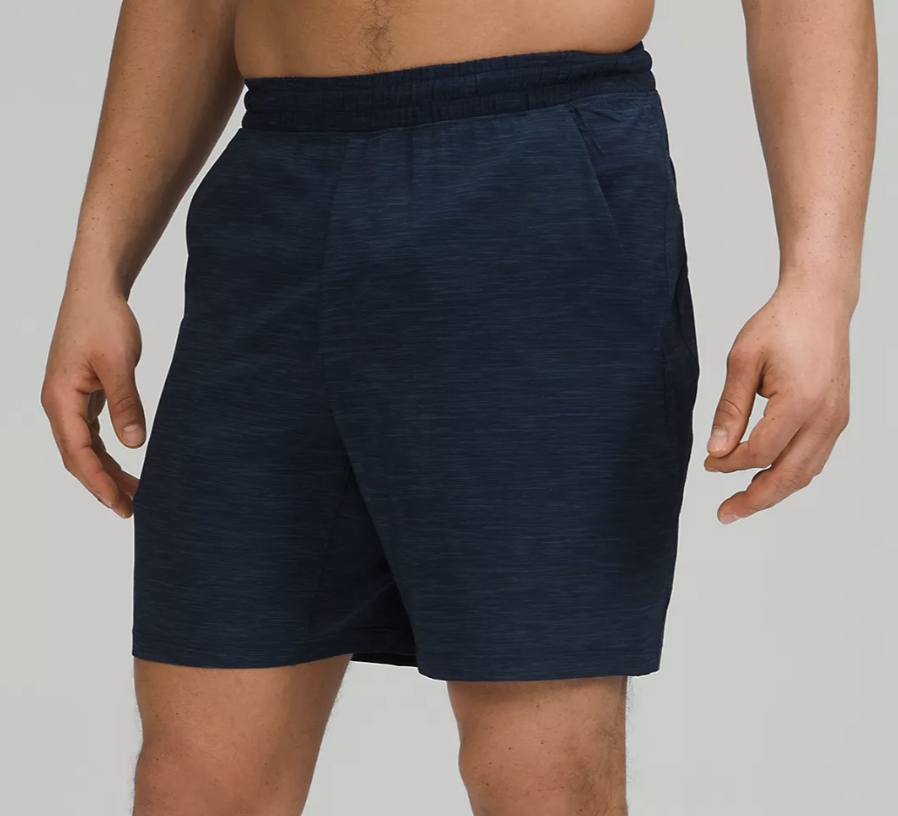 Cold Weather Pants
I learned to love winter marathon training once I got the right gear! These pocket leggings from Fabletics are my go to (here's a post with several more suggestions). And my husband loves his Nike tights to wear under running shorts.
Here's a budget pair of pocket version leggings (I have something similar and love them) if you need somewhere to put your phone!
Cold Weather Running Gloves
These convertible gloves/mittens are awesome for cold-weather running because you can choose between mittens or touchscreen compatible gloves. But if it's super-cold, usually 20 degrees or less, insulated mittens are the only way to go and these from Trailheads have been a game changer for me.
Read 7 of the Best Running Gloves and Mittens for Cold Weather Running for more great options.
Gear
Hydration Packs
I don't know what I would do without my Nathan VaporHowe vest! I love that I can carry regular water on one side and Tailwind nutrition on the other side. There is also plenty of room to store my gels and it's easy enough to stuff my rain jacket in the back when it warms up. The men's version is the VaporKrar.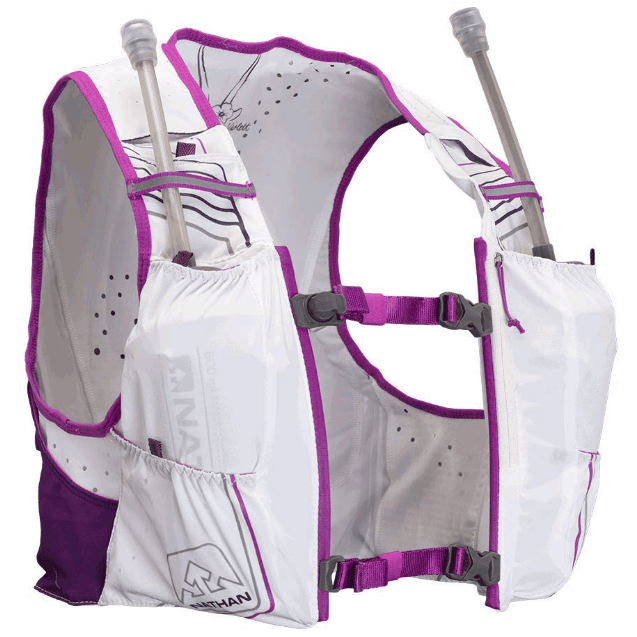 A great, less expensive option I used to wear is the Camelback HydroBak. It is super comfortable and works well for anyone who only needs to carry one liquid.
Water Bottles
I rave about these all the time and my YouTube subscribers, athletes and friends are probably sick of hearing about them haha. The reason these Fitly water bottles are so great is because they fit well in the pockets of my Baleaf shorts and pants (I use the 5 oz. or 8.5 oz.) AND because the air sucks out when you drink from it, you don't hear any sloshing sound. Get these!
Running Hydration/Nutrition
I've been using Tailwind for quite awhile as a significant source of both nutrition and hydration during my long runs as well as when I'm racing half and full marathons. It is a combined carbohydrate/electrolyte drink, so you can use it without having the need for gels. However, I now do a combination of Tailwind and Huma gels to get the calories I need for these endurance runs. Huma has a great flavor and consistency that doesn't upset my stomach. Watch my pre-race video for the California International Marathon explaining the strategy I use with these products.
RELATED: Long Run Nutrition: Foods to Eat During Your Marathon
Gadgets
GPS Watch
I have reviewed several watches on my YouTube channel including the Coros Pace 2, Fitbit Versa 3, Polar Ignite 2 – all of those can be found in this playlist. But my true loves are the Garmin Fenix 6s (updated model is now the Fenix 7) and the Garmin Forerunner 55. The Fenix is my go to for everyday wear as well as all trail running that I do (it has excellent navigation features), but the Garmin Forerunner is the one I wear for most of my training. It is an incredible value in my opinion.
Night Running
I have a couple of friends who enjoy early morning running when it's still dark out, so I invested in the Noxgear Tracer360 reflective vest and it is the coolest!! Since our family just got an Australian Shepherd, I will for sure be getting him one once he is old enough to run with me, too.
Headphones
As a runner, the thing that matters the most when it comes to headphones is that they stay in my ears. I've really struggled with this through the years, which is why I ultimately researched this a lot and wrote a post devoted strictly to bluetooth headphones that won't fall out. I ended up choosing the bone-conducting Aeropex Aftershokz and I recommend them to every runner I meet!
*As an Amazon Associate I earn from qualifying purchases. Most links in this post are affiliate links and I appreciate your support!