I know this isn't common practice, but I've rarely used a training plan for races of distances 13.1 miles or less. I just ran a lot of easy miles, made sure to get in some speed work, with a good average of running days per week. For the most part, it's worked for me. The marathon though? It's a whole different animal. Training for a marathon without a plan can be disastrous. Googling for a plan will pull up names like Higdon and McMillan…and you'll even see plans promising to get you ready on just 3 days a week of running (yikes). That's why I'm giving you the basics of some of the top marathon training plans so that you can make an informed decision.
What are the best marathon training plans? Here I'll be giving you valuable insight into the following top training plans from some of the most respected coaches in the biz:
Plan:
Known for:
Best for:
Safe mileage build-up
All Levels
Hansons

Cumulative Fatigue

Intermediate – Advanced
Pfitzinger

High Mileage

Intermediate – Advanced
Maffetone

Low Heart-Rate Training

Beginners or Range of Levels
Galloway

Run/Walk/Run

Beginners and/or Injury Prone
FIRST

Less Running

Runners Tight on Time (but I don't 
recommend this one!)
Each of these marathon training methods has its own strategies for getting runners to the starting line ready. But that doesn't mean each is suitable for every runner. Make sure to read through the key points (along with some of my own recommendations) so that you can choose one that best suits your needs. Because once you choose a marathon training plan, it's pretty difficult to jump into another one and make it work.
Lezzz go!
Top Marathon Training Plan for Runners at Every Level
The Hal Higdon Training Plans get my vote for being accessible and versatile for a wide range of ability and experience levels. They're tried and tested, utilize best practices, and nothing is too extreme. In 2017 this is the type of plan I used and it got me a 1-hour PR from the marathon I ran 10 years prior.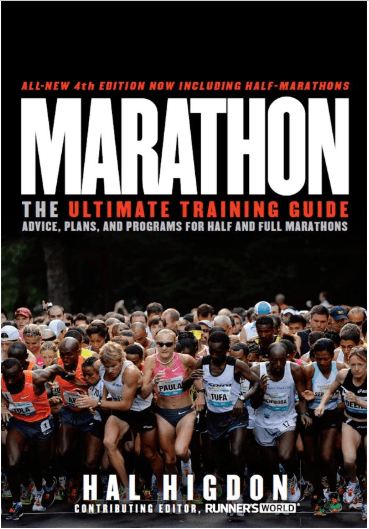 I would venture to guess that Hal Higdon's plans are the most widely used of any other plan available – especially for those runners attempting their first 26.2. He estimates having helped more than half a million runners finish a marathon! With over 10 different plans to choose from, it's likely that one of these will work for almost any runner. Oh and did I mention they are free?! You can find them here.
Here's what you can expect from the varying levels which are all 18-week cycles:
Novice programs:
great for first-time marathon runners
4 runs/week
1 cross-training day
Build the long run each from 6 miles up to one 20-mile long run
Recommends walking breaks when needed – specifically through aid stations (or about every 2 miles)
mileage maxes out at 40 miles per week
Intermediate Higdon programs:
not recommended for first-time marathon runners
5 runs/week
1 cross-training day (swimming, cycling, walking)
still no speedwork yet
Build the long run each week from 8 miles up to two 20-mile long runs
mileage maxes out at 43-50 miles per week
Advanced Higdon programs:
recommended for experienced marathon runners who want to build on the success of less advanced training
speedwork included which consists of hill repeats, interval training and tempo runs
marathon pace training built-in
long runs up to 90 seconds slower than marathon pace
Build the long run each week from 10 miles up to three 20-mile long runs
One more takeaway that Higdon is firm on is that when you're supposed to be running "slow" or "easy" there really is no such thing as too slow. There is plenty of time to go harder and build speed in. Rest days are sacred, too. He wants to ensure his runners don't overtrain and get to the starting line healthy.
If the Higdon plans appeal to you, also check out McMillan. This is another trusted source for a variety of plans at different levels.
Best Marathon Training Plans for Beginners and/or Those With Injury Risks
I now have a FREE Beginner Marathon Training Plan, based on RRCA evidenced-based principles I learned through earning my coaching certification, that you can download right now. Additionally, it includes a bonus base training plan so you can be sure you're ready to tackle day 1 of your marathon training.
The following plans absolutely can (and have!) worked for experienced runners, so don't assume you can't use them if you're not a beginner. If the strategies appeal to you and your needs, have at it! They are also perfect for new marathon runners, though!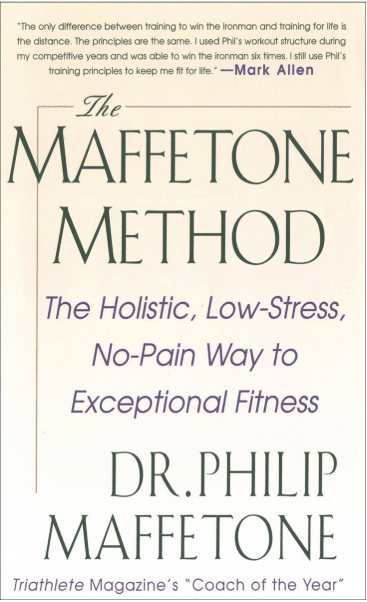 This style of marathon training maintains an aerobic running focus. What this means is that runners will always run at a low-intensity never exceeding their prescribed heartrate. Dr. Philip Maffetone refers to is as "the kinder, gentler approach" that still gets results.
This heart rate is different for everyone but starts with a base of 180 – your age. Other factors are taken into consideration such as how often you work out, if you're older than 55 and if you're younger than 20.
Another way to think of the Maffetone Method is "Low Heartrate Training."
When using this plan you:
will never run above your calculated heart rate
will be running in a zone that will likely seem easy to you
won't be doing any speed work
won't be stretching, but instead will doing yoga
should be eliminating grains and sugars, but eating more fat in order to teach the body to use fat as fuel
This plan works best for:
a range of levels of runners
people who just love to run a lot without worrying about specific paces
are in tune with how to train using their heart rate
runners who don't care about doing speed work
people who want to stay healthy and run for a long time and maintain weight
Disadvantages to the Maffetone Method:
If you are someone who thrives off your fast runs, then this program is not for you. Eliminating speed work probably means that improving your marathon times will take a bit longer, but it IS possible to do so – especially since this could help a lot of people up their mileage.
Amanda from Run to the Finish practices this method and has plans available if you want to try it!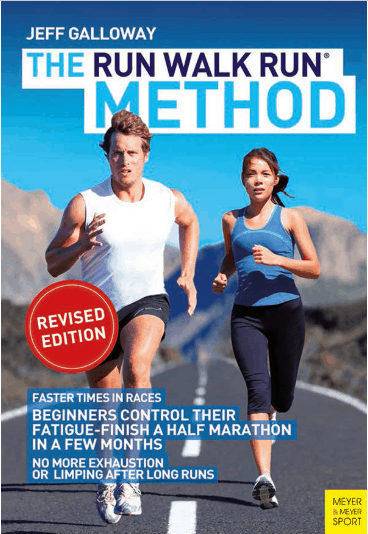 Jeff Galloway designed this marathon training plan as a way to keep his runners injury-free. The plan can be utilized by runners of every level – by less experienced runners especially, and it prides itself on being able to help anyone complete a marathon. He even states here that with the correct run/walk ratio utilized, it can make you more than 13 minutes faster in your marathon.
How can you get faster by walking you may wonder? So many runners go out too fast, and end up hitting the wall earlier than if they didn't. So many of these runners end up walking the rest of the majority of their race, ultimately making their overall time slower than if they would've used this method.
Here's what you can expect:
Utilizes the "Magic Mile" Calculator to determine how much you'll walk. You can find that that tool here.
Basically you'll run a longer interval, then run a shorter interval and keep this up throughout
less risk of injury due to keeping the muscles strong and resilient through walk breaks
3 days per week run/walk and 1 day of walking
little speed work
This plan works best for:
runners new to the marathon distance
anyone looking to finish a marathon and not concerned with a specific time goal
runners who are having a difficult time running continuously as the mileage increases
people who are susceptible to injury
those who are comfortable using a walking strategy (there is absolutely NO shame in this!)
Disadvantages to the Run/Walk Method:
If you are already able to run continuously for long runs without needing to walk, this is probably not the plan you'll want to do. If you're also looking to get faster and faster with your marathon over time, eventually you'll want to work to be able to run an entire marathon.
Top Marathon Training Plans for Experienced Runners
Looking for More
I think you'll find that Hansons and Pfitzinger both stray from what most consider "typical" in a marathon training plan. If you've plateaued or are looking to mix up or build on your prior training, these would be great for you.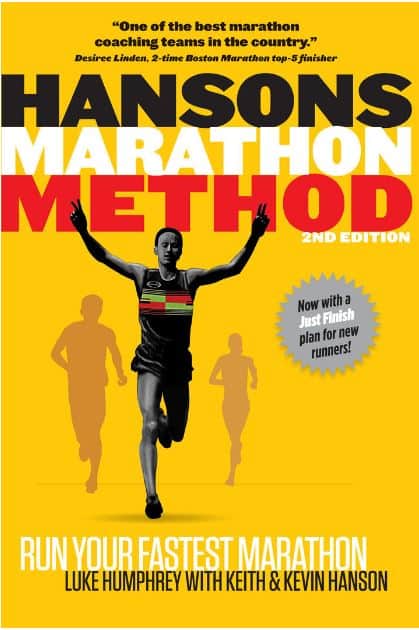 Brothers Keith and Kevin Hanson are responsible for creating the Hanson Method. What makes this plan unique is that the longest run you'll complete in training is 16 miles long (where most other plan has you running at least 20 or more miles for a long run.) It is instead based on a cumulative fatigue premise (which I explain fully in this article).
Cumulative fatigue isn't unique to Hansons' plans, but a medium-long run with a long run the very next day takes the concept to another level.
Here are the basics of what to expect:
18-week training cycle
6 days per week of running
high mileage with 57+ miles for the beginner plan and 60+ miles per week in the advanced plan
speedwork starts in the 6th week for the beginner plan and the second week for the advanced plan
longest run is 16 miles – the premise is there is less need for recovery
cumulative fatigue – running lots of days with high mileage requires the runner to run on tired legs.
Who the Hansons Method works best for:
people who are able to fit in a high volume of miles throughout the week
runners who have a hard time fitting in long runs upwards of 16 miles
those who are able to stick to the specific plan
There are many runners who have had a lot of success with Hansons. If you're considering this one, getting the book would be wise. With such high mileage it's really important to go very easy on the easy days to prevent injury. I personally love running 6 days per week and get close to 60 miles per week, but I would be nervous about only having done 16 miles be my longest run going into a marathon.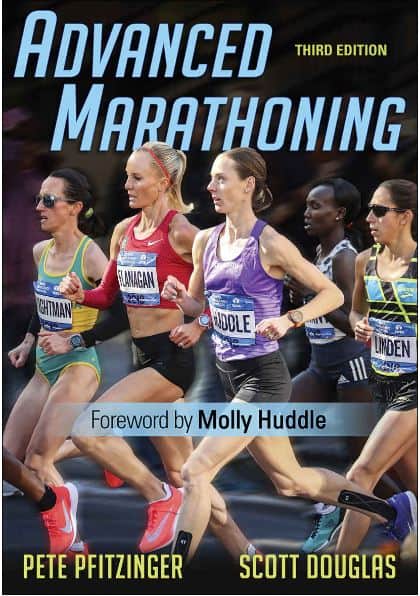 The Pfitzinger Method was designed by Olympic Marathon runner and trained physiologist Pete Pfitzinger. There are different training plans available under this method, but they are intended for advanced marathoners who are looking to up their game.
Here's what you can expect if you use a Pfitzinger training plan:
choice of 24, 18 or 12-week plan
choice of goal weekly mileage at less than 55, 55-70, 70-85, or 85+ (you're likely going to be running high mileage on these plans no matter what)
some of the plans have you running 4/5 days per week on up to 7 (including double days sometimes)
2 medium long runs per week
recommends tune-up races
5-week post-marathon recovery plan included
Who the Pfitzinger Method works best for:
advanced marathoners
experienced runners who want to improve their marathon time
those who can commit to between many high mileage long runs
haven't had overtraining injuries with lower mileage training plans in the past
runners with a solid mileage base before beginning
Possible disadvantage to this program:
Although there is a "lower-mileage" option – up to 55 is still quite a bit. But they don't hide the fact that it's best for experienced runners. Just be aware of the mileage your body can handle and build slowly.
RELATED: How to Build Endurance in Marathon Training
A Marathon Training Plan that's Probably Not Best for Most
So if I'm not recommending this plan, why is it even on here? Well, I wanted to give the basics of the top marathon training plans and no doubt you've heard of this one. Its low-mileage/number of running days makes it appealing. Therefore, I wanted to chime in on it just the same.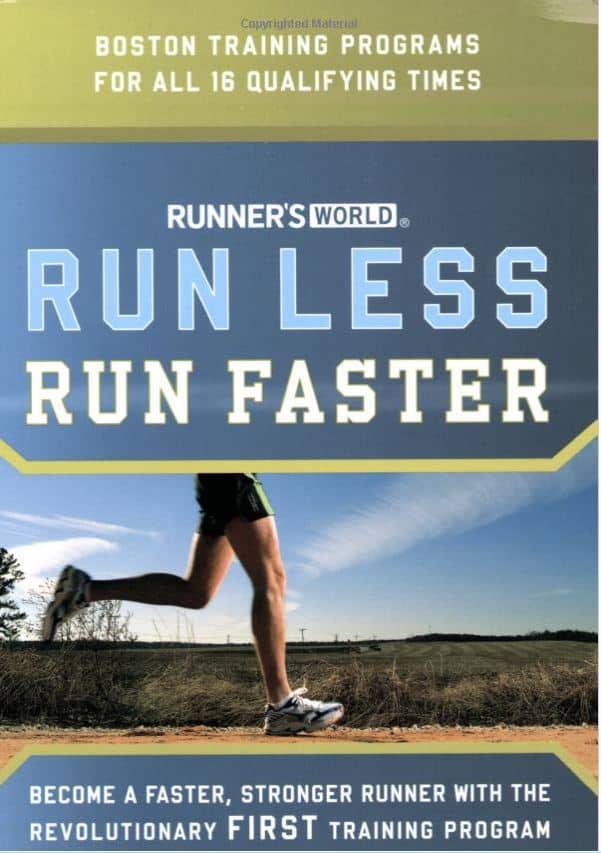 The FIRST Marathon Method is widely known as "Run Less, Run Faster." That's because the book by the same name outlines how the Furman FIRST training programs can be implemented for varying distances (including the marathon.)
Here is what you can expect from using the FIRST training method:
only 3 runs per week max
these 3 runs will be: one speed workout (faster than 10k pace), one tempo run (15-30 seconds slower than 10k pace), and one long run (goal marathon pace)
there are no "easy" runs
at least 2 days of additional cross-training such as swimming or cycling
with only 3 runs per week, the long run makes up a large percentage of your weekly mileage
This training method, of the Furman Institue of Running, is said to be able to successfully prepare its participants to run a marathon on just 3 days per week. They caution that pacing is crucial to its success.
Who the FIRST Method works best for:
If you are someone who is tight on time, then the FIRST method could be a good option. Though you are expected to do some pretty heavy cross-training, so in the end this might be a wash. Additionally, if you aren't as worried about your race time, perhaps just wanting to finish, then this could maybe work.
Possible Disadvantages to this program:
Though I never did a FIRST program per say, I did train for a marathon on only 3 runs per week. It was not enough, and I didn't just hit the wall at mile 18, I basically slammed into it. My aerobic system was not ready at all for those last 8 miles and I suffered through to the end. I personally think if this is all the running you can handle right now, maybe it's best to wait.
I also think there is so much speed in this program that it could cause injury. Some might argue the opposite since you're running less, but recovery running/easy paced mileage is so important in marathon training, as outlined here.
Final Word On Marathon Training Plans
Here I've outlined some of the top marathon training plans that many runners have had success with.
It's important to remember that every runner is different and marathons are a tricky beast. If you are new to the marathon, I think it's really important to choose a plan that looks best for your needs. Unless an injury prevents you from doing so, follow it to a T. It's really important to trust the training so you can reflect and adjust accordingly once your marathon is complete.
If you're also wondering about options more tailored to your own goals and paces or struggle with keeping yourself accountable, I would recommend hiring a running coach. They're not just for elites! I personally coach runners of all levels and would love to help YOU! Learn more on my coaching page.