As a runner, you are no stranger to sweat. And if you're a heavy sweater like me, you know there's no shortage of it especially on hot, sunny days. I personally love working up a good sweat because I love the feeling of pushing myself. It's a reminder of strength, endurance, and staying healthy. What I don't like about sweat is when it gets in my face – and I'm going to guess that you agree. Here I'm focusing on finding the best running hats for sweat that give great sun protection at the same time.!
Here is a preview of the featured top running hats of 2022:
1.) Best All-Around for Runners: Lululemon Fast and Free for Men and Women
2.) Best for Trail Runners Outdoor Research Unisex Sun Runner Cap
3.) Best for Night Running (Reflective): Proviz REFLECT360 Unisex Running Cap
4.) Best for Pocket Storage: Gone For a Run Ultra Pocket Unisex Hat
5.) Best Perforated (for Ultimate Cooling): Fabletics – Unisex Active Hat
6.) Best Value Running Cap: Unisex Connectyle Foldable Sun Runner Cap
7.) Best Running Visor: New Balance Unisex Performance Visor

Read on to find out what characteristics you'll want to pay attention to when purchasing a running hat as well as additional tips for keeping sweat and sun off your face when you run.
What to Look For in a Running Hat That Keeps Sweat and Sun Off Your Neck and Face
These are some characteristics to look for when purchasing a hat for the sweatiest of runs:
Moisture-Wicking – this feature is necessary to keep sweat pulled away from your head. Hats will often say they are moisture-wicking but look for hats made from
Breathability – look for ventilation and breathable material around the hat to help keep your head cool
Quick Drying – Not only do you want the moisture pulled away from your head, but you also want it to evaporate as soon as possible.
Inner Sweat Band – You'll want to choose a running hat that is lined with what looks like a sweatband on the inside of it. This will help soak up additional sweat and keep it from running down your face.
Sun Protection – If protecting your head and neck from the sun is important to you, look for a cap that has a longer bill, a UPF (ultraviolet protection factor) rating, and perhaps a neck flap, as well.
Durability – One of my biggest pet peeves is purchasing something that doesn't hold up. I've used the same Nike running hat for over a decade. Spending a few extra dollars to get something that lasts is worth it.
Fit – Before you order a hat, you should always measure your head so you can follow size guidelines to get a perfect fit. Choosing a women's or men's specific hat will also probably lead to a better overall fit.
These are some bonus features to look for in a a great running hat depending on your needs:
Reflective features – If you plan to run at night, safety is key (which we talk more about here). having a hat that has reflective details on the outside will make you much more visible.
Size adjustability – Most hats will be adjustable, but they are often listed as "one size fits most." Check size guides to ensure a proper fit.
Ease of Washability – Nobody wants a hat that's going to look terrible and fit poorly after washing. You'll want a washable running hat that can be thrown in the washing machine and come out ready for your next run.
Place for your ponytail – Most adjustable hats will have a space for this anyway, but some have this as a specific feature like this cute Ponyflo Active Hat.
Now onto our Best Running Hats…that I assure you will be great for plenty of other outdoor activities, too.
Best Running Hats for Sun and Sweat
You may pay a little extra for these running hats, but you'll get some extra bonus features along with a hat that promotes sweat-wicking and breathability even in the hottest summer months. Plus you can ensure you're getting a product with longevity that you won't have to replace for years to come.
If you're looking for hats for sweaty heads, you're in the right place!
1.) Best All-Around for Runners: Lululemon Fast and Free for Men and Women
Lululemon is known for high-quality products that look and feel good. These comfortable and lightweight hats come in an array of colors for both men and women and provide excellent noggin coverage while keeping sun and sweat off your face during all those warm weather runs.
Ultramarathon runners, endurance runners training in extreme sun and heat, or those just wanting ultimate sun protection on their ears and neck will love this hat from Outdoor Research. What's great about it, too, is that the neck cape is removable making it double as a typical running hat.
Other features include:
Lots of sun protection with SPF 50+
Dark fabric under brim to offer protecting from bright glare
water-resistant and quick drying
breathable with moisture-wicking
loose fit allows air to continuously flow in hot weather
Don't need the cape, but like the hat? Try the Swift Cap!
If you run before the sun comes up or like getting your runs done in the evenings, it is imperative that you wear reflective gear to keep yourself safe. Proviz is a company utilizing enhanced technology to make gear designed to help you be seen in low light. Included in their extensive line of clothing is this cap that offers 360-degree visibility.
Other features include:
Created from 100% reflective materials and fabric
Mesh fabric for breathability
Adjustable closure makes it one size fits all
By day the hat looks grey, by night your head is lit up in bright white so you can be seen!
RELATED:
Running at Night Safety: Tips and Gear for Running in the Dark
Whether you are headed out for a sunny long run and need extra pocket storage to stash your gels, or you just need to a place to put a credit card and key for a daily run…this hat made for both men and women has you covered! And with a pocket on each side, there's room for it all.
Other features include:
Easily adjustable velcro strap gives you the perfect fit
Mesh panels on each side provide ventilation to keep you cool
Reflective piping keeps you safer as you run in the dark
Shields your face from both UV rays and rain
Made from moisture-wicking polyester performance fabric
Ventilation is the key to keeping your head cool on a hot run, which is why this is the perfect hat for all those too warm runs. And with 13 colors to choose from and mesh padding that absorbs sweat to keep it off your face, you'll continue looking like the rockstar runner you are.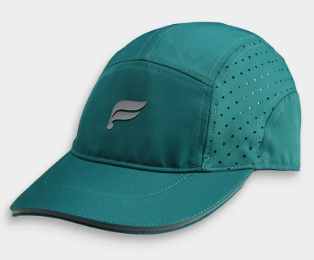 It's good to remember that value shouldn't mean cheaply made. Some of my favorite products are "off-brand" which you would probably not recognize the name of the company that made it. Value should mean you're getting a good deal on a product that will work the way you need it to.
Visors are a great way to keep sweat and harmful rays out of your eyes and off your face while maintaining 100% breathability. (Hats are better for keeping sun off your head, but if you have a lot of hair, visors work great.)
We also love the simplicity of the visors from Lululemon (no big logos on the front like many of them!): Men's and Women's
More Head Accessories to Keep the Sweat Away!
No more soggy sweatbands! This can be used alone or along with a hat to keep any extra sweat off your face.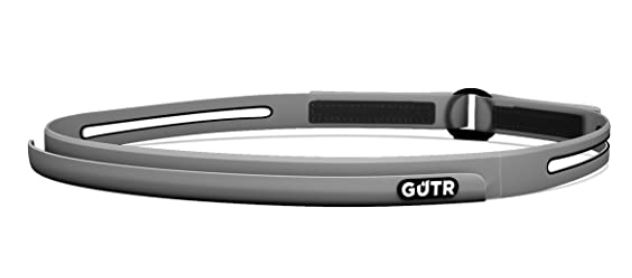 A light and seamless headband option made with sweat-wicking fabric to keep sweat out of your face and Silverescent® technology to keep it stink-free in the process.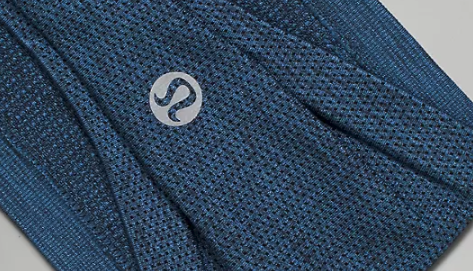 Just because it's cold outside doesn't mean you won't sweat. This is a great moisture-wicking skull cap that will also keep your head warm. It can be worn with a hat or visor to get more face protection from a bill. Great for under helmets too if you also enjoy cycling.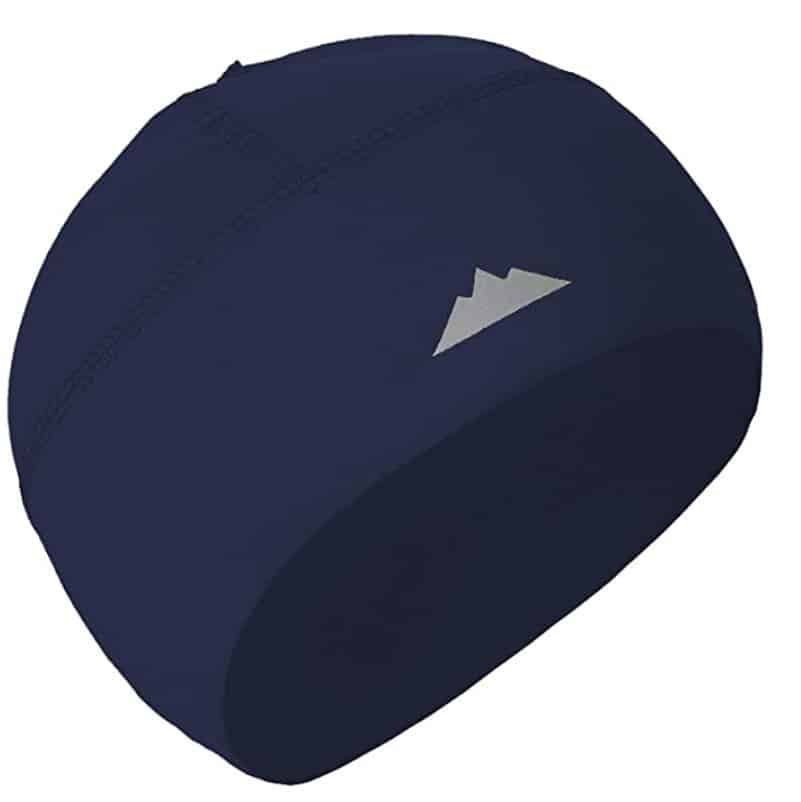 If you're worried about your favorite running hat getting ruined by all that sweat, these liners would be great to try. The liners absorb the sweat to keep it off of your hat. Great for lots of other sports, too!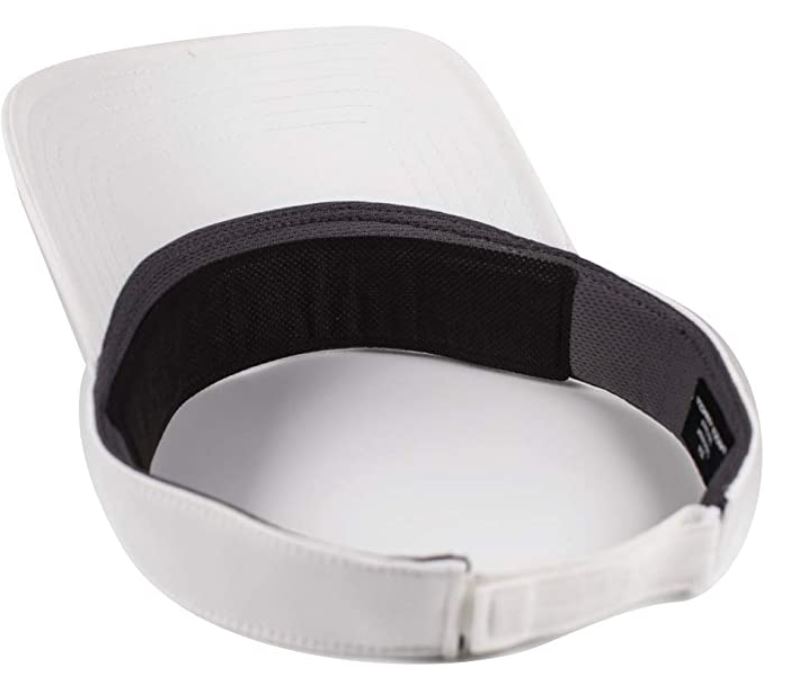 Not only is this product great for chafing as we discuss in this article, but if you line some around your head it's one more way to keep sweat off your face.
*As as Amazon Associate, I make a small commission from qualifying purchases. Most product links in this post are affiliate links.
Looking for other top recommended running gear? Read:
What to Wear for Marathon Race Day
Best Bluetooth Earphones for Running (That Won't Fall Out)
5 Best Ways to Carry Your Phone While Running