If you're about to train for a marathon, then you're not new to the world of running shoes. You likely have a pair that's worked for your previous run training needs, but embarking on the marathon journey means you're going to be running a lot more miles…and that may mean rethinking (and replacing) your current pair of running shoes.
In this marathon running shoe guide I'll cover 3 main steps for choosing your marathon training and racing shoes including:
Determining when to replace your current pair of running shoes.
How to know if a running shoe style is right for you.
Why you'll want a 2nd pair of running shoes to start a running shoe rotation.
And because the process can be overwhelming with how many shoe choices are available, I'll also share the best marathon training and racing shoe recommendations and how to make your choice.
Considerations for Choosing Marathon Training Shoes
It's easy to think it's not that big of a deal what shoes you use for marathon training, but it really is an important part of the process. Before you start day one of marathon training or make that new marathon shoe purchase, it's important to first follow these three steps:
1.) Replace Any Worn Out Running Shoes
If your current running shoes already have upwards of 300 – 500 miles on them, they should quickly be phased out at the beginning of your marathon training (or not be used at all).
Old, worn-out shoes that have lost their bounce, energy return and cushioning are going to put extra stress on your muscles and joints so replacing them will keep your body healthy. Now, that's a big range so here are some thoughts on whether yours likely need replacing closer to 300 or 500:
With all of that said, 300 – 500 miles is just a guideline. Yours may last longer. However, with the precious amount of time, effort and money you're going to put toward marathon training, you might as well start with a fresh, new pair that you don't have to question whether or not it's ready to roll. It's important to have shoes that allow your legs to stay strong with all of the extra mileage you'll be doing.
(And by the way, if your new shoes hit that 300-500-mile mark during marathon training, which is quite possible, then you'll likely need to replace them as well.)
2.) Choose Your Running Shoes Based on Fit and Comfort
So now that you know it's best to get a new pair of shoes fairly early on in your marathon training, let's talk about how to make the choice. The best thing you can do for yourself here is drown out all of the noise of everyone telling you which shoe is the GOAT (there isn't one), and instead, try a bunch of shoes on until you know you've found THE ONE for you.
The best place to start the try-on process is your local running store.
There are so many options of running shoes and it can be an overwhelming process watching and reading review after review, so a running shoe expert can help you narrow it down. You will likely pay full-price for the shoes, but there is no substitute for being able to actually have a chance to run in the shoe and have an expert help you make the right choices for your needs (plus it keep these brick-and-mortar specialty running stores in business which I love).

In terms of what's better between zero-drop, stability, maximalist cushioning (or whatever the buzz word is of the moment)…you will find opposing viewpoints. Injuries can happen in any of those types of shoes because training properly, incorporating strength training and getting enough sleep all matter far more than your shoe choice. Instead, it makes much more of a difference to choose a pair of shoes that fit your feet well and that feel comfortable to YOU with every step. This study backs up this thought process.
If you like it and it feels good while you run, then that's all that matters.
Don't have a running store close by? You can still have success buying running shoes online following some important tips I outline in my article, "How to Buy the Perfect Pair of Running Shoes Online."
3.) You Need to Rotate Your Running Shoes (Get a 2nd Pair!)
Many runners are surprised when they find out they should be using more than one pair of running shoes in their training. Now, if you're only running 2-3 days per week, this matters much less. For someone who is running 5-6 days/week and doing the kind of mileage that marathon training requires, it matters a lot more.
So trust me when I say, you'll be a happier and healthier runner in marathon training if you have AT LEAST two pairs of running shoes to rotate through. The kicker, too, is that they should be TWO DIFFERENT styles of shoes.
Don't believe me?
According to this study, the runners who rotated their running shoes were 39% less likely to incur a running injury. They found that "the parallel use of more than one pair of running shoes was a protective factor."
So why would this be? Each style of shoe has different aspects (such as heel-toe drop, amount of cushioning, width, etc) and these then affect your musculoskeletal system in differing ways. By utilizing two different pairs of running shoes and rotating them everyday, you avoid placing the exact same kind of stresses on your muscles, tendons, joints and bones day-after-day.
Should you buy a third pair of shoes?!
If you are a beginner marathon runner and you're training to finish the race, like what this free marathon plan trains you to do, two pairs of shoes is likely all you need since you should mostly just be running easy miles.
So why do I say a possible 3rd shoe? If you want a speed-day/race-day specific shoe, you may want to opt for a third option. I personally rotate between 5 different models of shoes, but 3 is plenty if you're just getting started. I'll share who may want to spring for that third pair below.
Best Marathon Training and Racing Shoes by Category for 2022
We all want to know, what is the BEST shoe for running a marathon? Well, it's the shoe that fits well, provides comfort you know you can count on when your feet are aching at the end of a marathon, and just makes you feel good when you run. Which means, it's a different shoe for everyone.
With that said, there are certain shoes that people recommend again and again as top contenders and that's what I've included here. But you'll definitely want to try them on first and be SURE they'll work for you and your needs before you
Note that I have chosen shoes that will work well for MOST runners, which means they are neutral running shoes.
Shoe #1: The Daily Trainer
First up, you're going to want to be sure to have a lighter, springier pair with a fair amount of cushioning that works well both as a daily trainer for your easy runs and will also be comfortable throughout your 26.2-mile marathon race (if you choose not to opt for a third pair). Here are my top 3 recommendations:
Shoe #2: The Recovery Day Shoe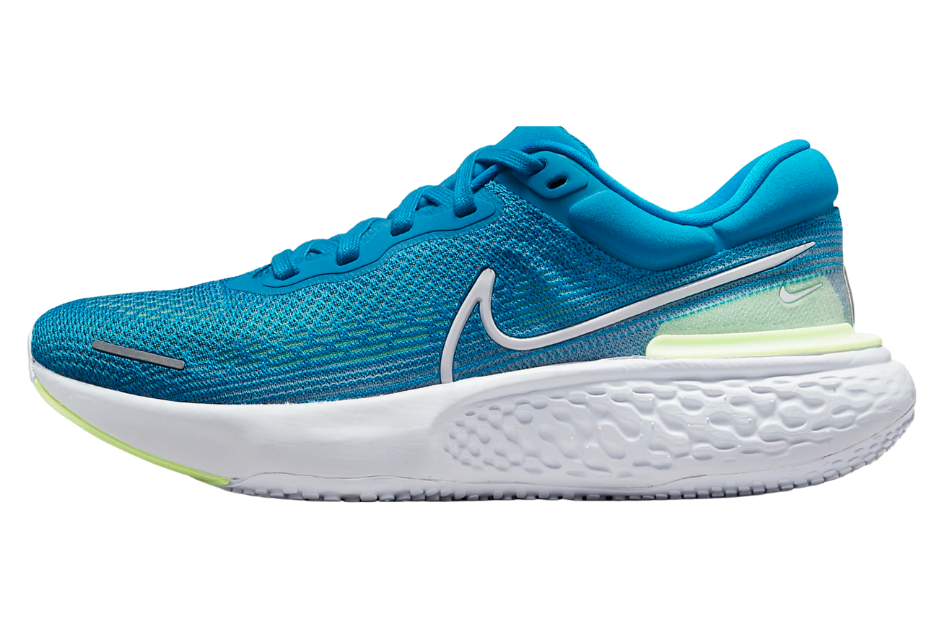 Recovery days are incredibly important in marathon training. These are the days where taking it extra easy is important in order to maintain a healthy body while still racking up the mileage (more on why they're so important and how to do them here). A high-level of cushioning and a super-comfortable fit that feels like you're running on clouds is what you what to go for in this category.
Optional Shoe #3: The Speed/Racing Shoe
If you are planning to have a weekly speed day in your training it's definitely nice to have a "faster" shoe. Additionally, if you have a specific time goal you are shooting for or are trying to get a PR, a carbon-fiber plated shoe is believed to give runners a bit of an edge – leading to 2-3% faster finish times according to RunRepeat. Carbon-plated shoes wear out long before the 300-mile mark usually, so it's best to save these for race day (and perhaps a quick practice run or two).
RELATED: How to Run a Marathon in 4 Hours: Top 7 Tips
Optional Shoe #4: The Trail Shoe
Wait, who said anything about a fourth shoe? The truth is that many runners actually have even more than four pairs of shoes in their rotation (I personally have five different styles I rotate through which I talk about in this video). But this fourth shoe is geared toward anyone who will either be training or racing on trails. In our trail running vs. road running guide, we share the specific characteristics to look for in a good pair of trail running shoes, here are few top recs:
Brooks Catamount: If you're looking for a lighter trail shoe that's great for racing or going fast, this is a great option.
Hoka One One Speedgoat 4: The Speedgoat is a versatile and rugged trail shoe that provides great traction and stability on technical terrain. This is a great option for anyone completing ultramarathons.
Nike Pegasus Trail Gore-Tex: Not all trail shoes are waterproof, so if that's something that you need make sure you do your research. For this shoe, Nike took the beloved Pegasus, turned it into a trail shoe and then put a Gore-Tex layer on the outside to shield your feet from the elements. For more waterproof options, read: Best Shoes for Running on Ice and Snow.
I personally love the Altra Lone Peak which I talk about in this article, but I know zero-drop shoes aren't for everyone. But if you love minimalist shoes, I'm sure you'll love these for the trails.
Nailing down your shoe rotation for your marathon training is super important as is all the other gear you need. Find out what else I recommend in my article Top 10 Marathon Runner Must-Haves.